Skip to Content
Hate Cleaning? We Love It!
Not many people really like cleaning, Or, simply, they do not have time for that. That's why they hire cleaning services. We clean. You relax. It's that simple. Euroshine is one of the best Maid Services in Ottawa.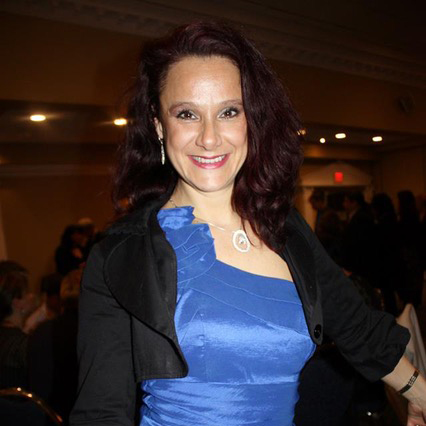 Local Family-Run Business
"Welcome! My name is Kristina and I am the owner and manager of Euroshine. I have always loved keeping my house clean. I am a perfectionist in every aspect of my personal and business life.
I started this business because I realized that majority of cleaning companies prioritize volume over quality.
I truly believe that success in any venture relies on the quality of work, happy clients, and passion. This is why I've dedicated the last 10 years of my life to Euroshine and I am proud to say that we are one of the most respected cleaning companies in Ottawa, with hundreds of satisfied clients that continue to trust us for years."
What Our Clients Say
Euroshine provides excellent, reliable cleaning services. Their cleaners are always thorough, punctual, courteous and friendly. I cannot recommend Euroshine too highly.
This is a great company to work with. They are very polite and do a great job meeting special requests. They do not use harsh chemicals and that was a winner for us.
Organized, on time and job well done.
On time, professional and did a wonderful job.
Euroshine has been servicing the Silver Cross office on Canotek Road for a number of years. The staff do an excellent job and they are always on time and very courteous. I never have to worry about being done or have to remind them to do anything. They take care of everything and it is always lovely to come into work after they have been into clean - it's like a whole new office. Thank you for the excellent work - it is very much appreciated!!
Amazing job done by the staff. My ex-tenants trashed the house but they went above and beyond to get the job done for the next tenant. Thank you
What are a fantastic company. They did a beautiful job cleaning my house. The attention to detail was impressive. I would recommend Euroshine to anyone who wants a excellent cleaning company.
Amazing team, great people, fantastic job!
Best cleaning service ever!!! Friendly staff who did a great job every time. They were always open to tasks that were not on the regular cleaning list. HIGHLY recommend Euroshine!!
Awards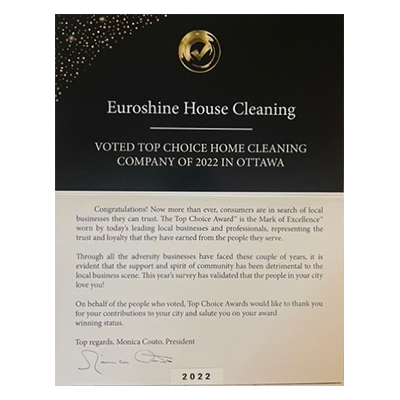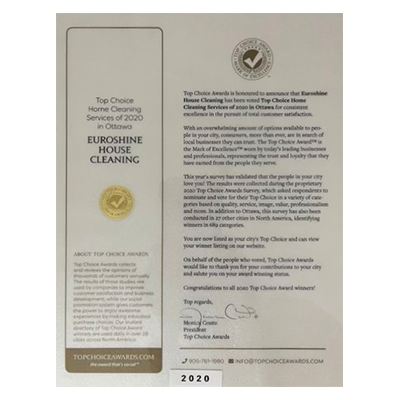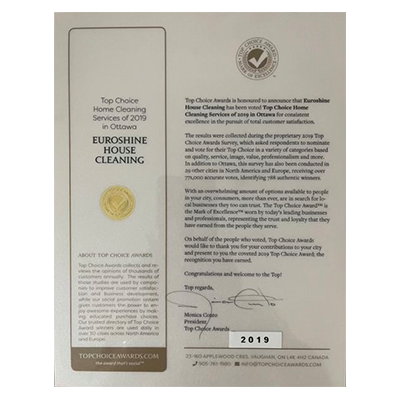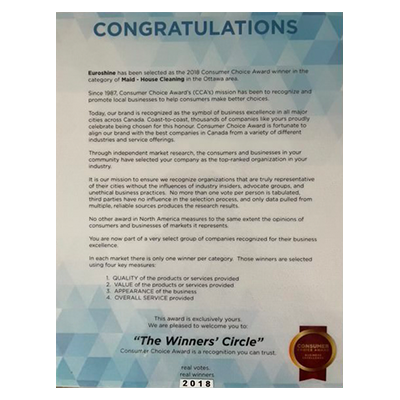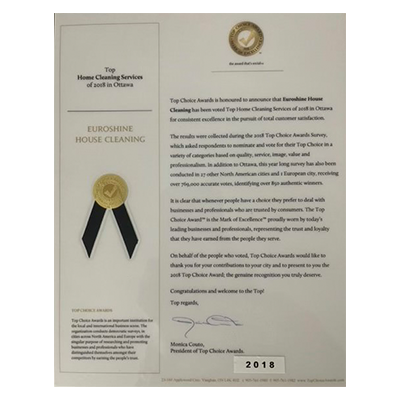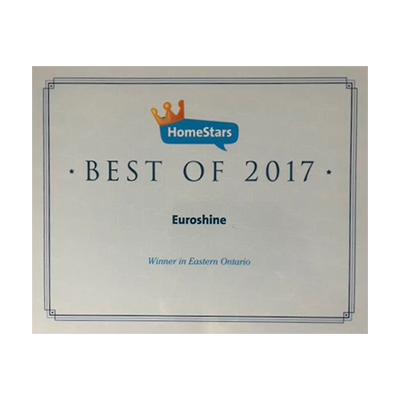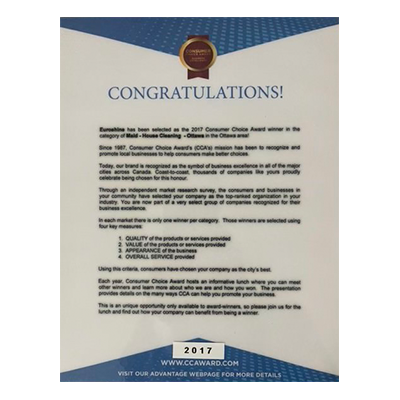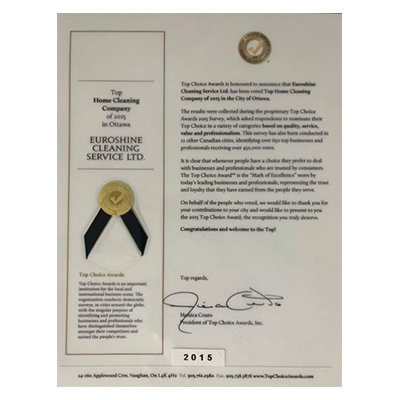 Speak to a Cleaning Professional Now